Fathers Day in Australia is Sunday September 6.
Order a WJK Kit today and you could finish a handmade gift to surprise your Dad for Fathers Day.
Click through images, to go to shop.
Slouch Beanie knitting kit
Kit includes: Yarn, Knitting needles, Pattern, Sewing needle, project bag. Free Australian Shipping
Handwarmer Kit
Includes 60g Alpaca yarn, Pattern, Knitting needles, sewing needle, measure gauge, project bag. Free Aussie Shipping.
Chunky Knit Beanie Kit
Includes Alpaca Yarn in either Red or Blue.
Knitting needles, Pattern, Measure gauge, Sewing needle, Project bag. Free Shipping within Australia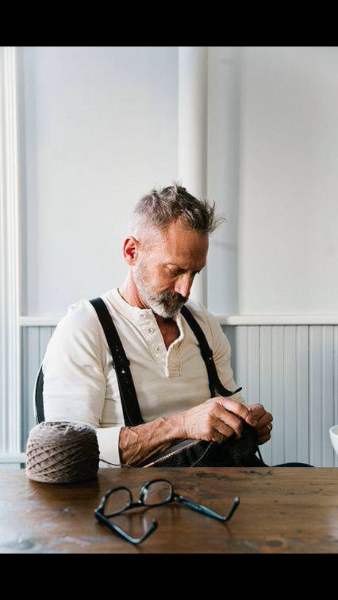 Maybe your Dad is a Knitter?
Some of the worlds best knitters are Men. A knitting kit could be just the inspiring gift your creative Dad needs.