Schiap Scarf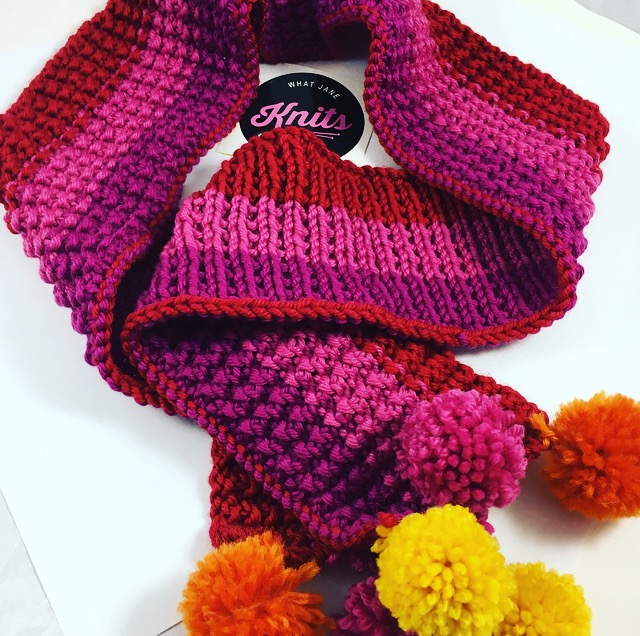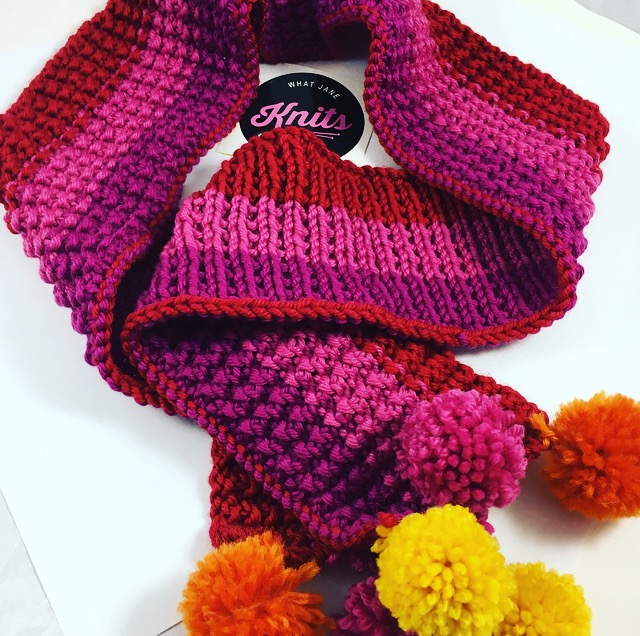 Schiap Scarf
In homage to the Shocking Pink of Elsa Schiaparelli. I have created these tri-colour winter scarves in 100% Australian wool.
Each scarf is hand knitted using Crimson, Shocking Pink and Cerise pure Australian wool from NSW.
Available in 2 sizes
Toddlers - (age 2-5) a short scarf with Pom Pom detail. 3 bright contrasting pom poms on each end. Soft and squishy.
Adults - a Chunky weighty long scarf 225cm long finished with a 15cm fringe on each end.
These scarves are knitted to order - please note delivery times will vary accordingly.